The e-mail list restriction is the most secure and the easiest for the players. However, it is harder for the trainer.
It works like the magic code but the players don't need to do anything. You will go to the Configuration menu, then Sign Up, and click on E-mail list. Then you will create the specific sub-segmentation (like with the magic code) and import all the corresponding e-mail addresses. You can import them as a CSV or enter them manually.
You can (and need to) constantly update it. Whenever new players sign up, you have to add their emails to put them in the right sub-segmentation.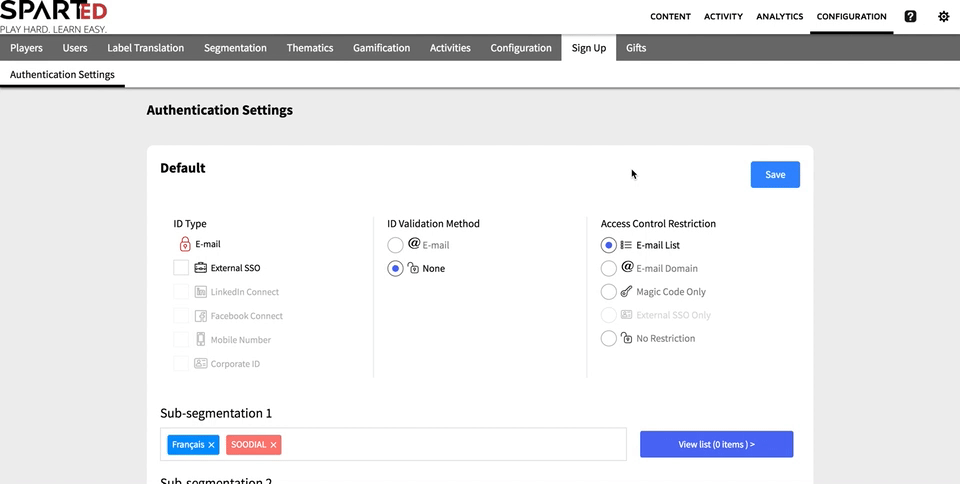 After doing this, players will only need to enter there e-mails while on-boarding on your application, and they will be automatically segmented.