The domain name segmentation is the easiest one, but the least safe. It also does not allow precise segmentation.
In short, every player signin-up a specific email domain will directly be part of a segmentation. E.g.: everyone with an @sparted.com email address will be in the segmentation "SPARTED employees".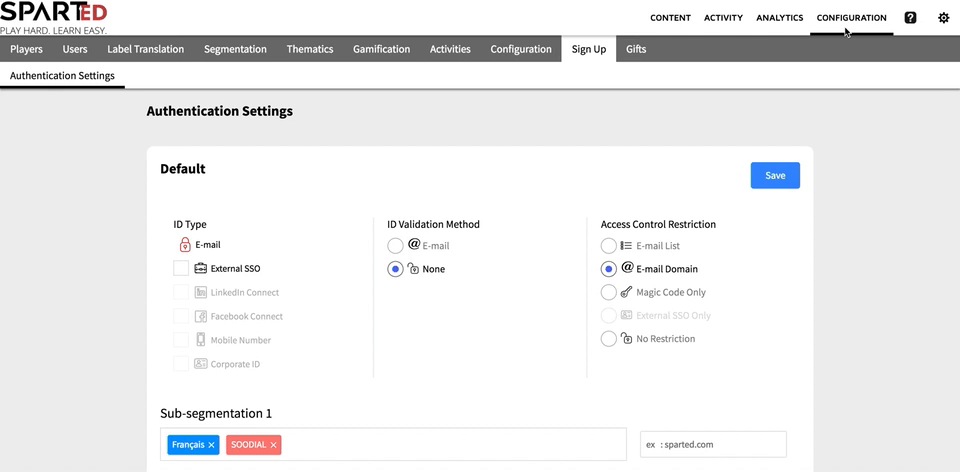 This allows a quick segmentation but anyone with this email can access your content so be aware of this. If you are aiming at anyone with a articular e-mail domain, then it seems like a good fit.