A segmentation is a way to class your content and you player but also to put them a category
The first segmentation who must come to your mind, is the language. It will allow you to choose the language of your player and the content they can play. An english speaking player won't be happy to get korean language content by error.
There is several possibility of segmentation depending of your company. But let's take the case of a group with some shop between London and New York.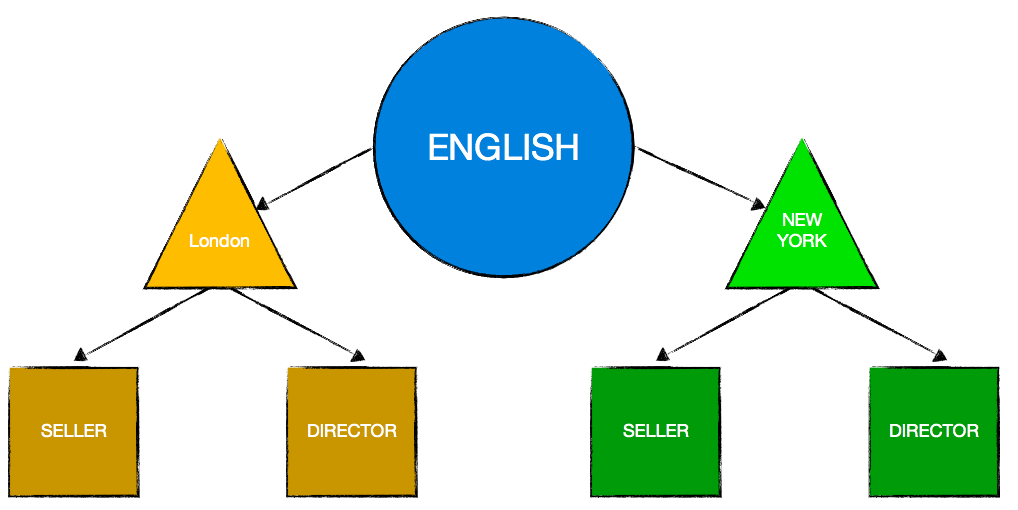 The players are divided into two main segments after the language which are the location of the shops, here London and New York.
The content of the campaigns could then have the possibility of being different depending on whether the player is attached to a shop in London or New York.

Then a new segmentation Seller and Director. The seller may have access to specific content for sale products, while the director may have access to management quizzes.

The segmentation of a player will simply be: English - London - Seller.

This is just one example among many, and it will not necessarily match your organization.
⚠️Be careful, segmentation is not just about categorizing a player, a campaign, or a content.

It happens sometimes, in order to do thing correctly (who isn't) that some admins add segmentations to correspond to their position.

Be agree that a segmentation will restrict the contents available in back office. The admin will not see the content that does not correspond to his segmentation.

This option should be used only if you want to restrict the possibilities of an administrator, or that certain contents are sensitive and reserved to only authorized persons.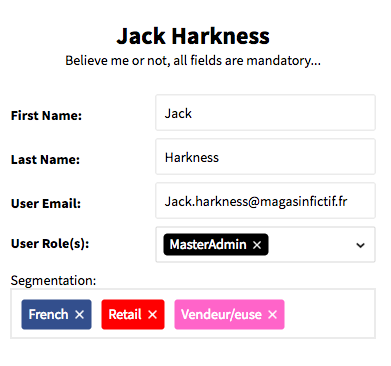 Here, Jack, MasterAdmin, will only be able to view French, Retail and Seller content, not the others. Even if he created the other contents with other segmentations or without segmentation.