You could need to change the segmention of your players
To change the segmentation of a player, you need to go on the Tab Players in configugration. Then you will be able to change directly the segmentations in the profil page.
You can make a search by his first name, his last name and his email address.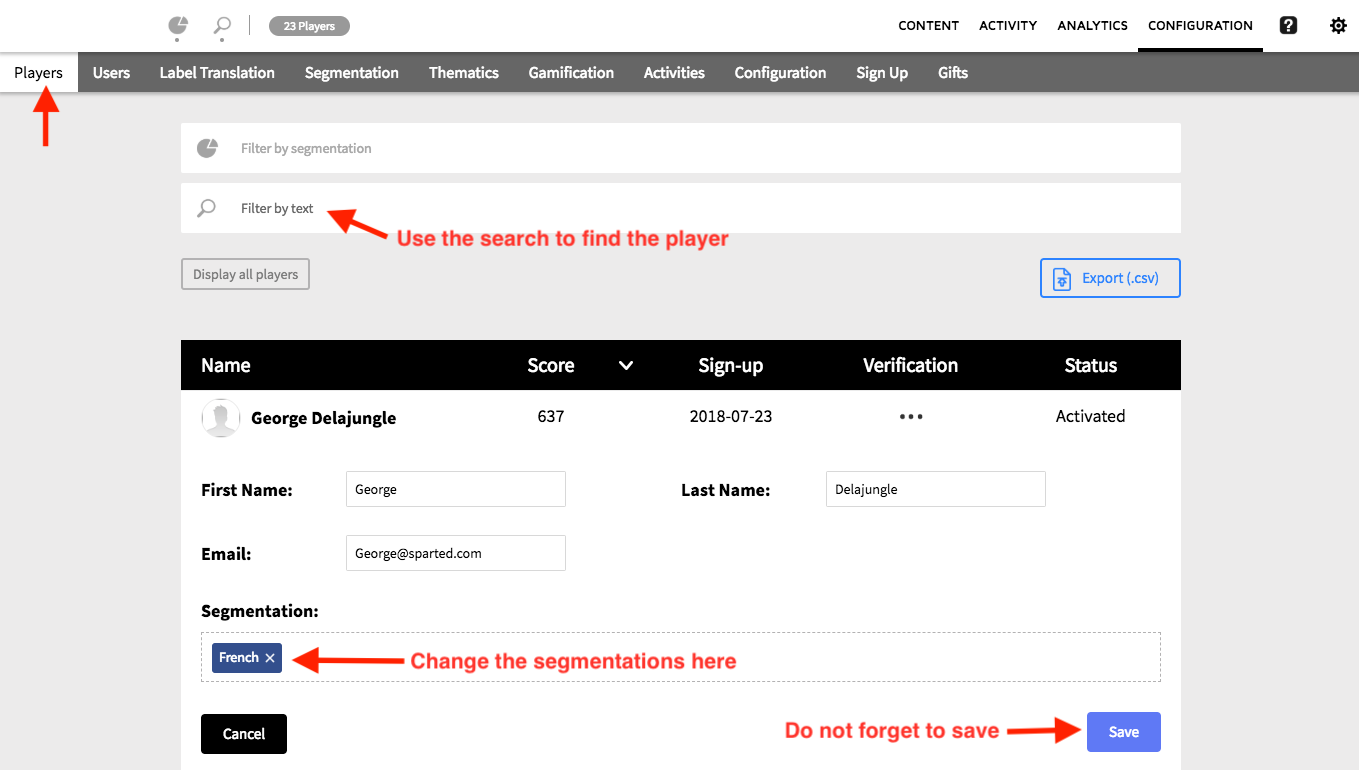 ⚠️ Be careful to understand that to change the Sign-up won't change the segmentation of logged player.
Sign-up only link the segmentations of player on the first login. If any change is made on sign-up, it will have no effect on old player. Only the next new player will get the change.⚠️