Mode d'emploi des jeux
I. QCM
The MCQ is a questionnaire and is a multiple choice question.
To play, you just have to click on each of the answers you think is correct.
Do not forget to click on validate, if several choices are possible.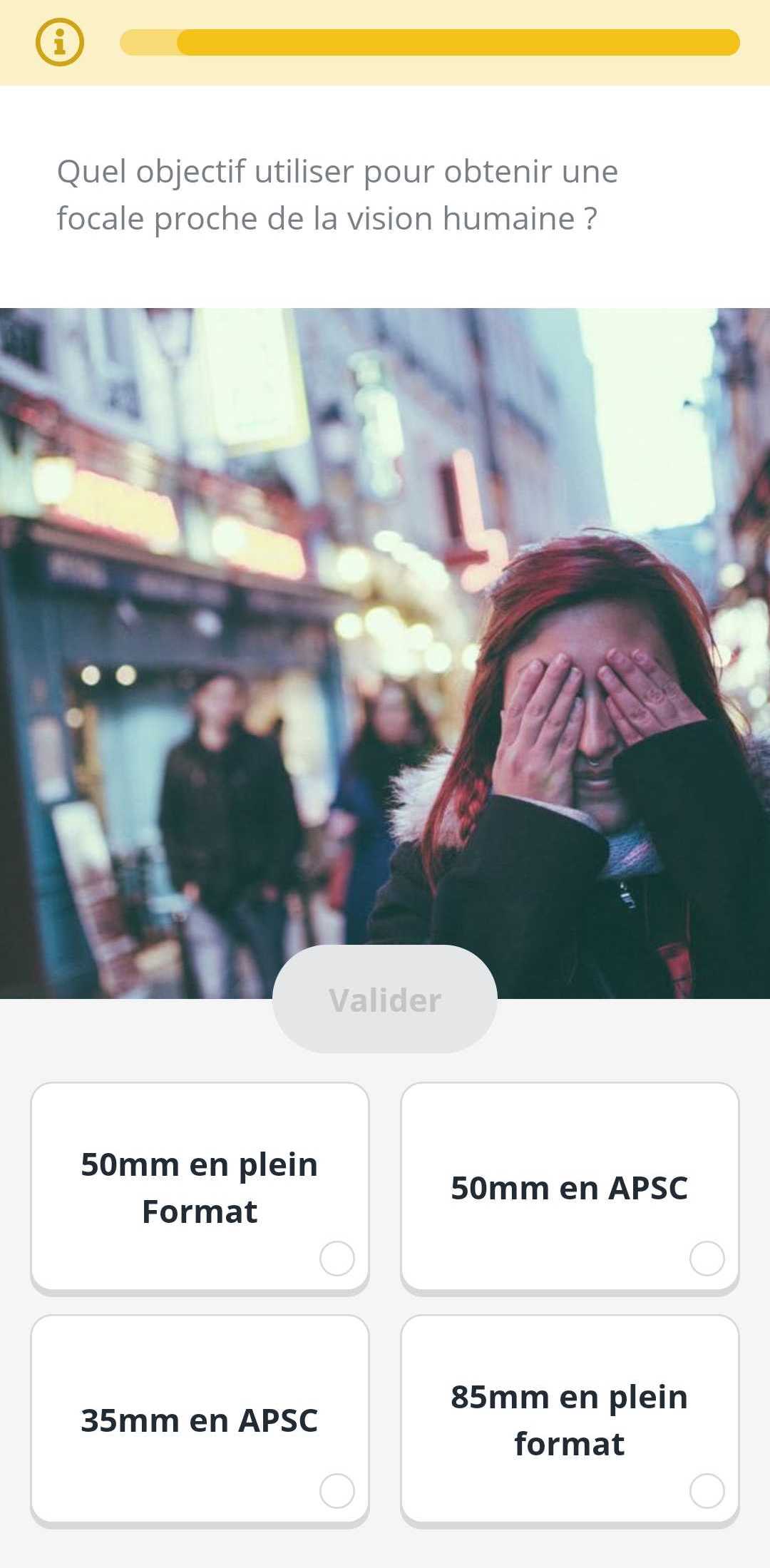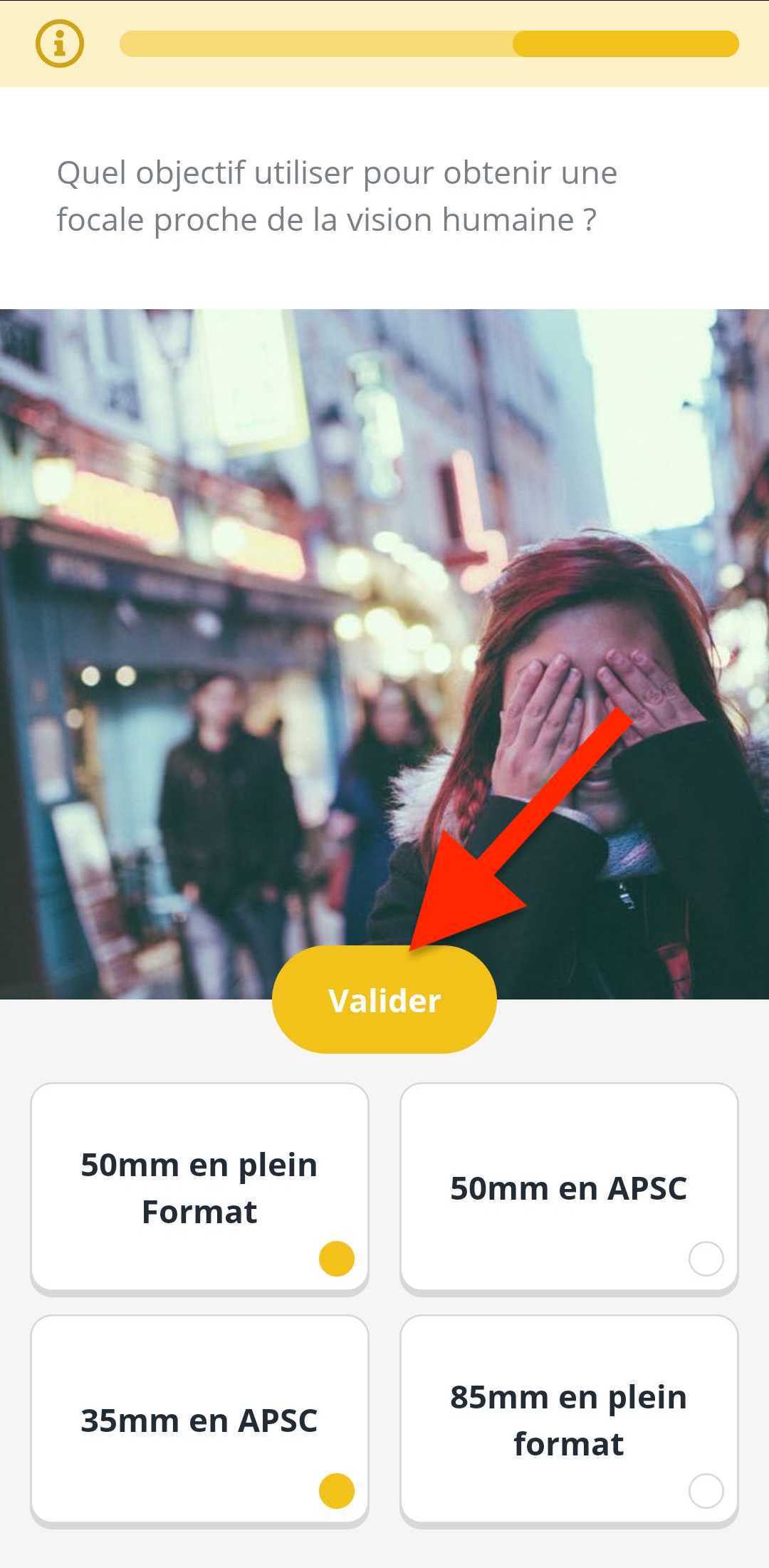 In case there is only one possible answer the "validate" button will be absent from the gameplay.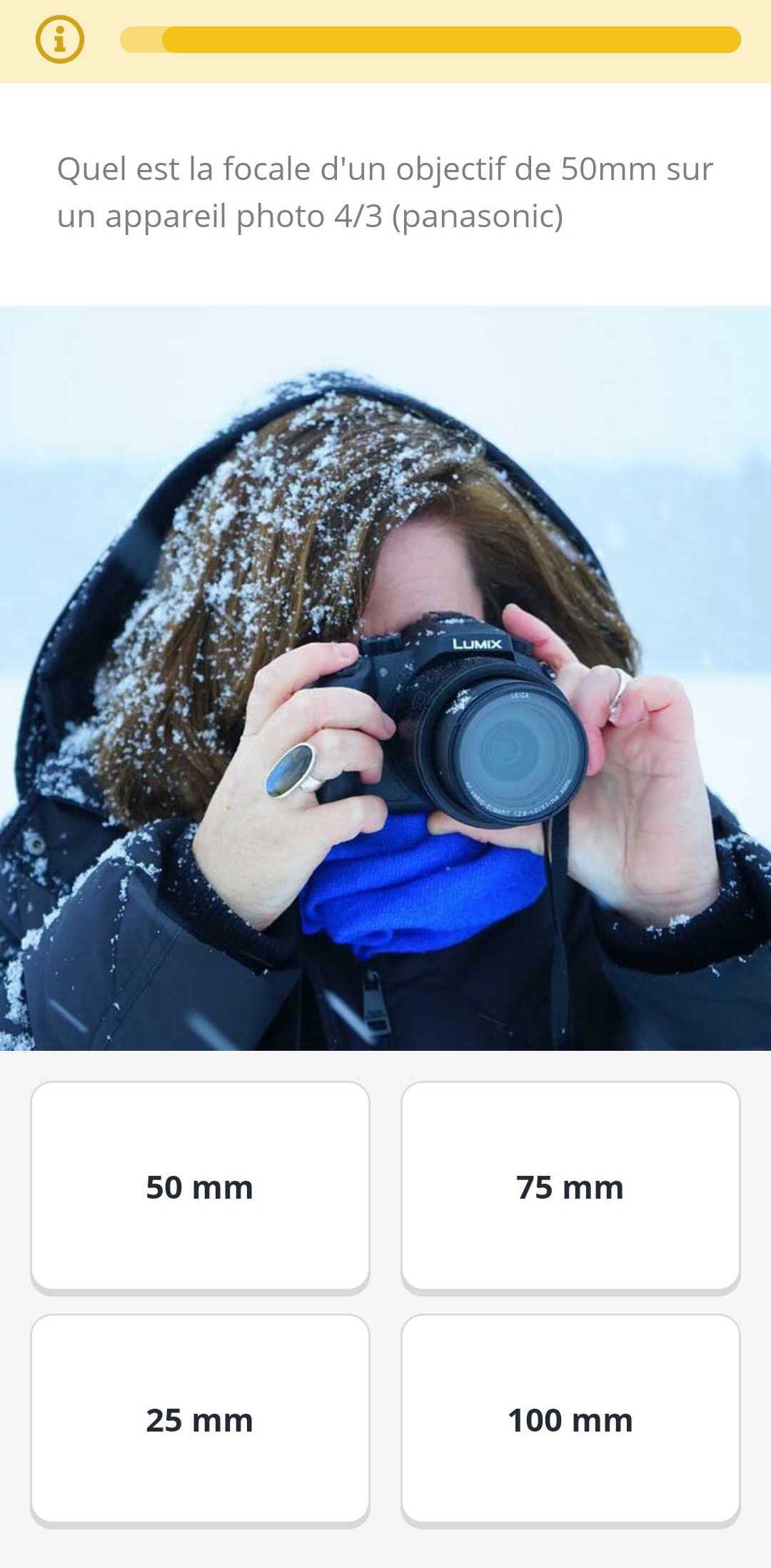 II. ERROR TEXT
The error text will present you with a sentence that can contain from one to four errors. The object of the game is to point out errors in the text by touching them with your finger.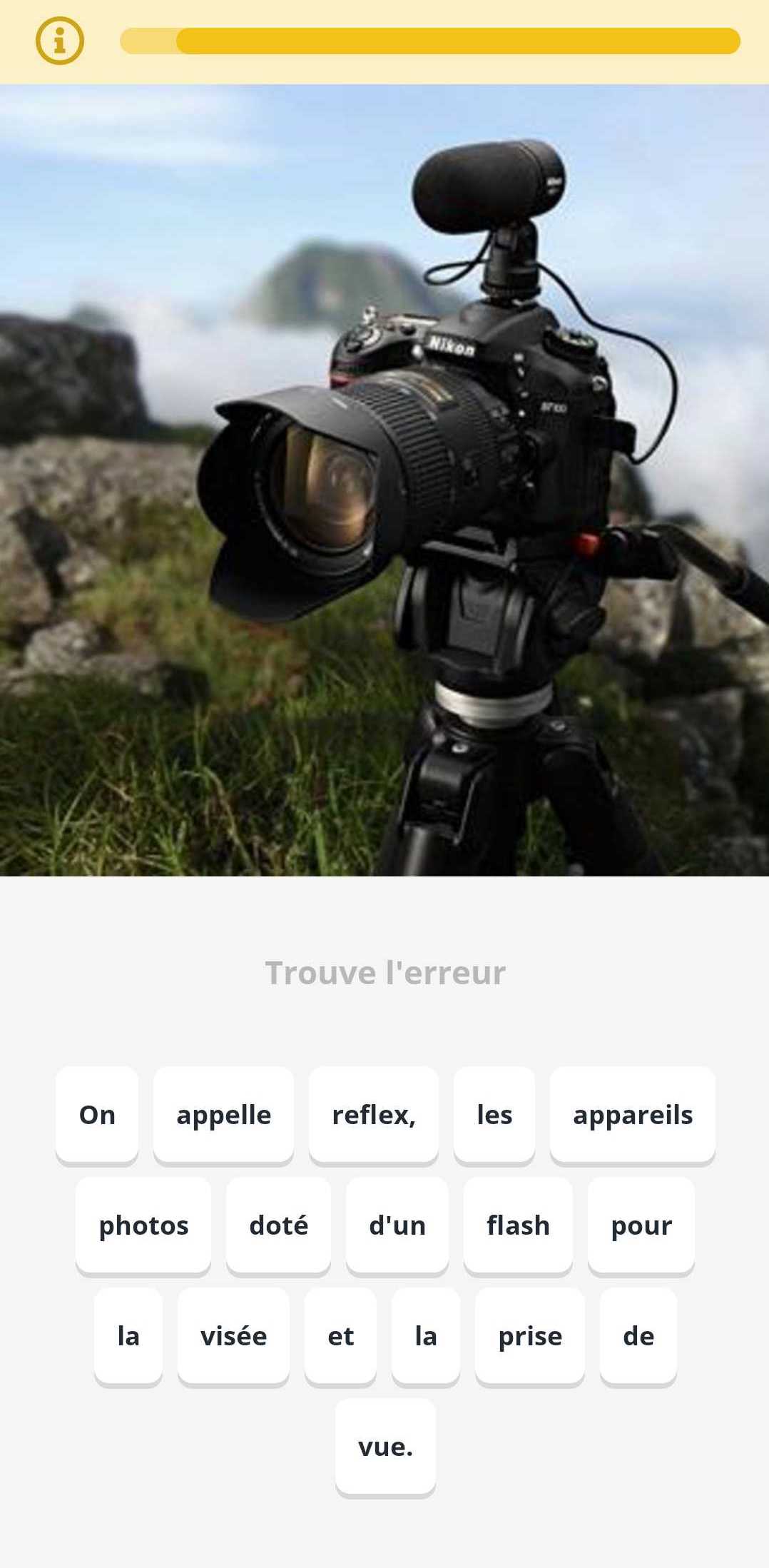 In the example here, the correct sentence indicates that SLR cameras have a mirror that provides a picture. The word flash is the mistake to find.

III. THE OPEN QUESTION
To use this gameplay, just tap the screen to bring up your keyboard and type your answer.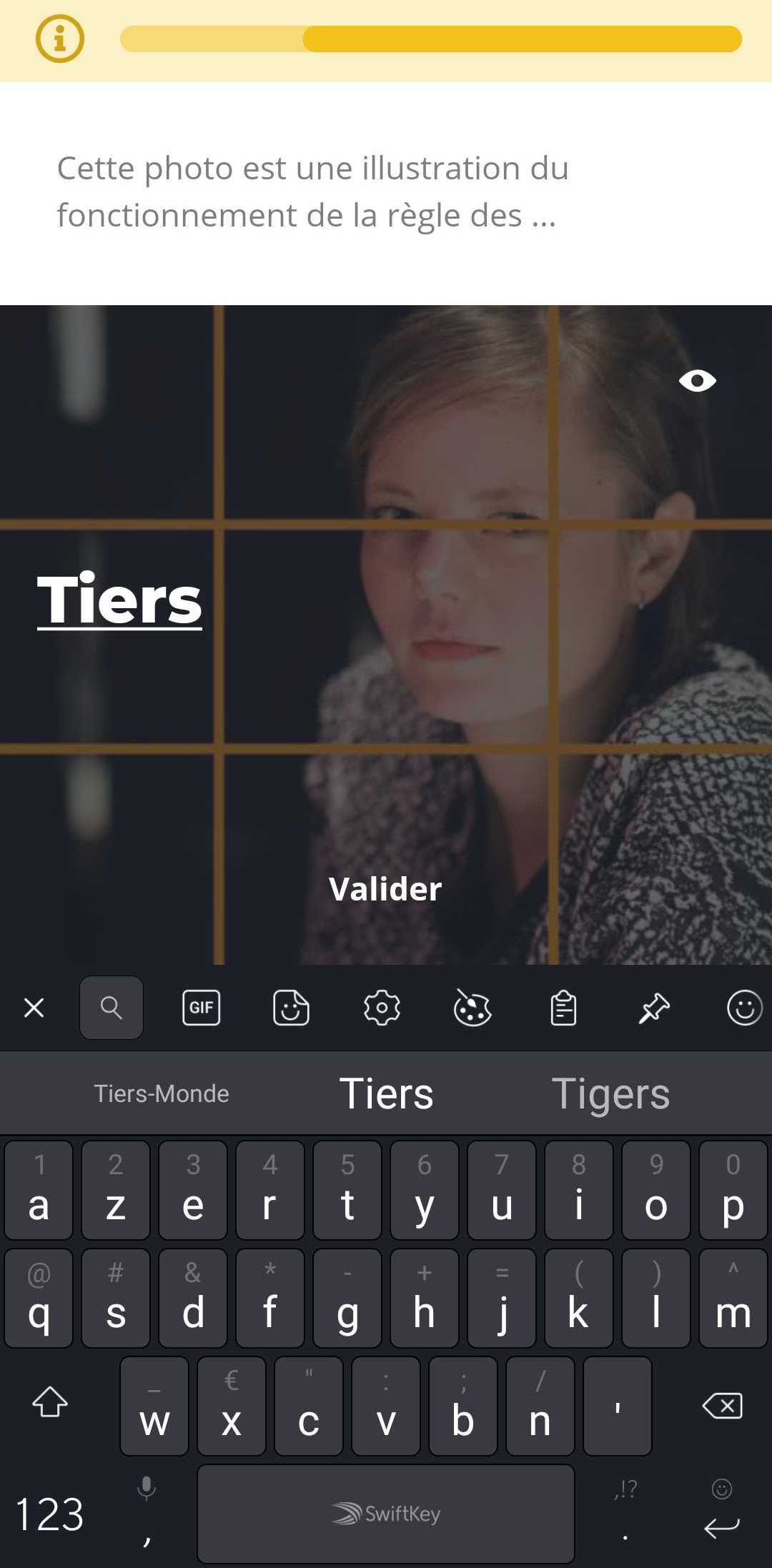 Unless otherwise specified, we advise you to type the numbers in digits and not in alphabetic characters to be sure that your answer will be validated.
IV. THE PICTURE SPOT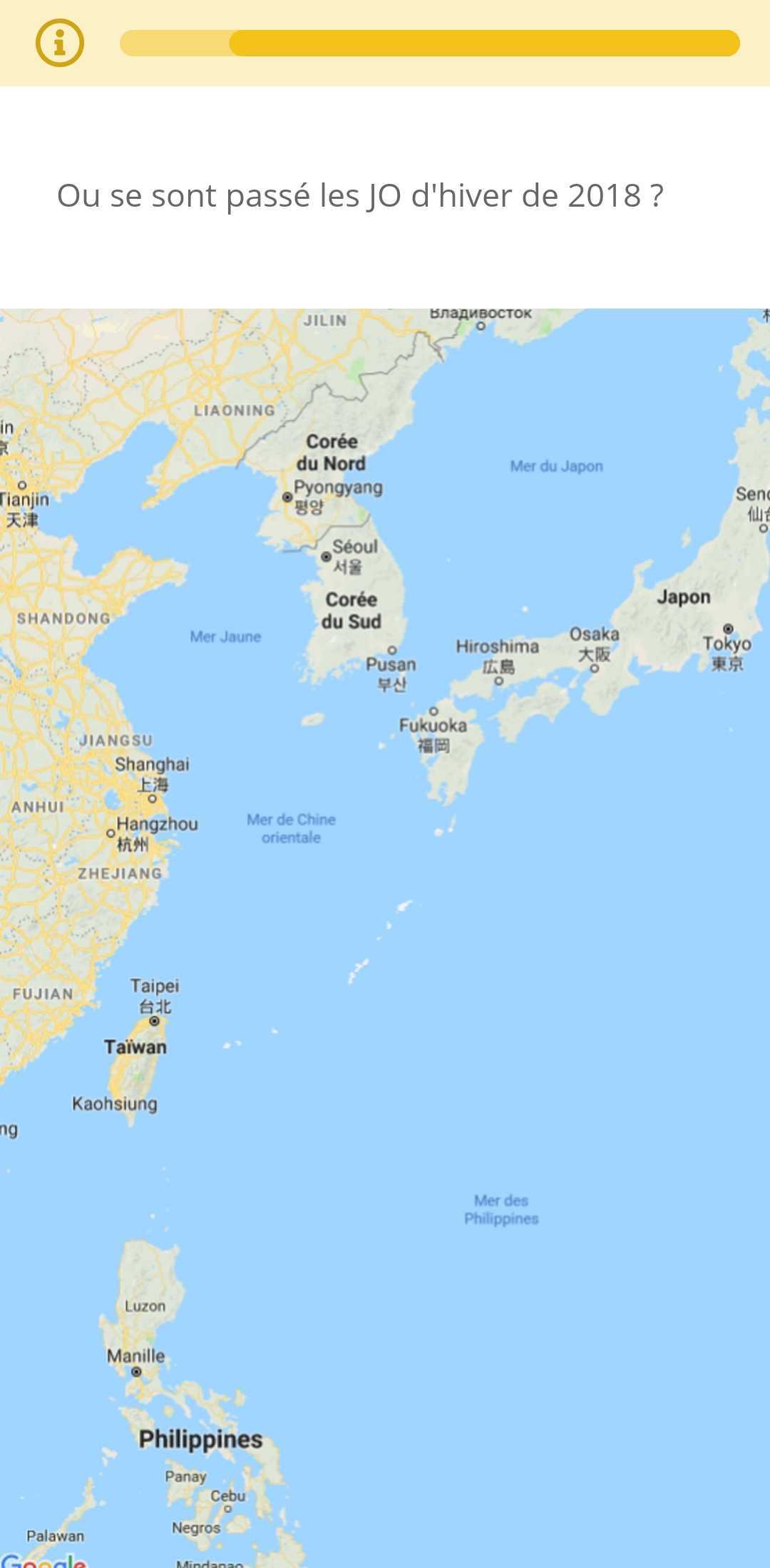 .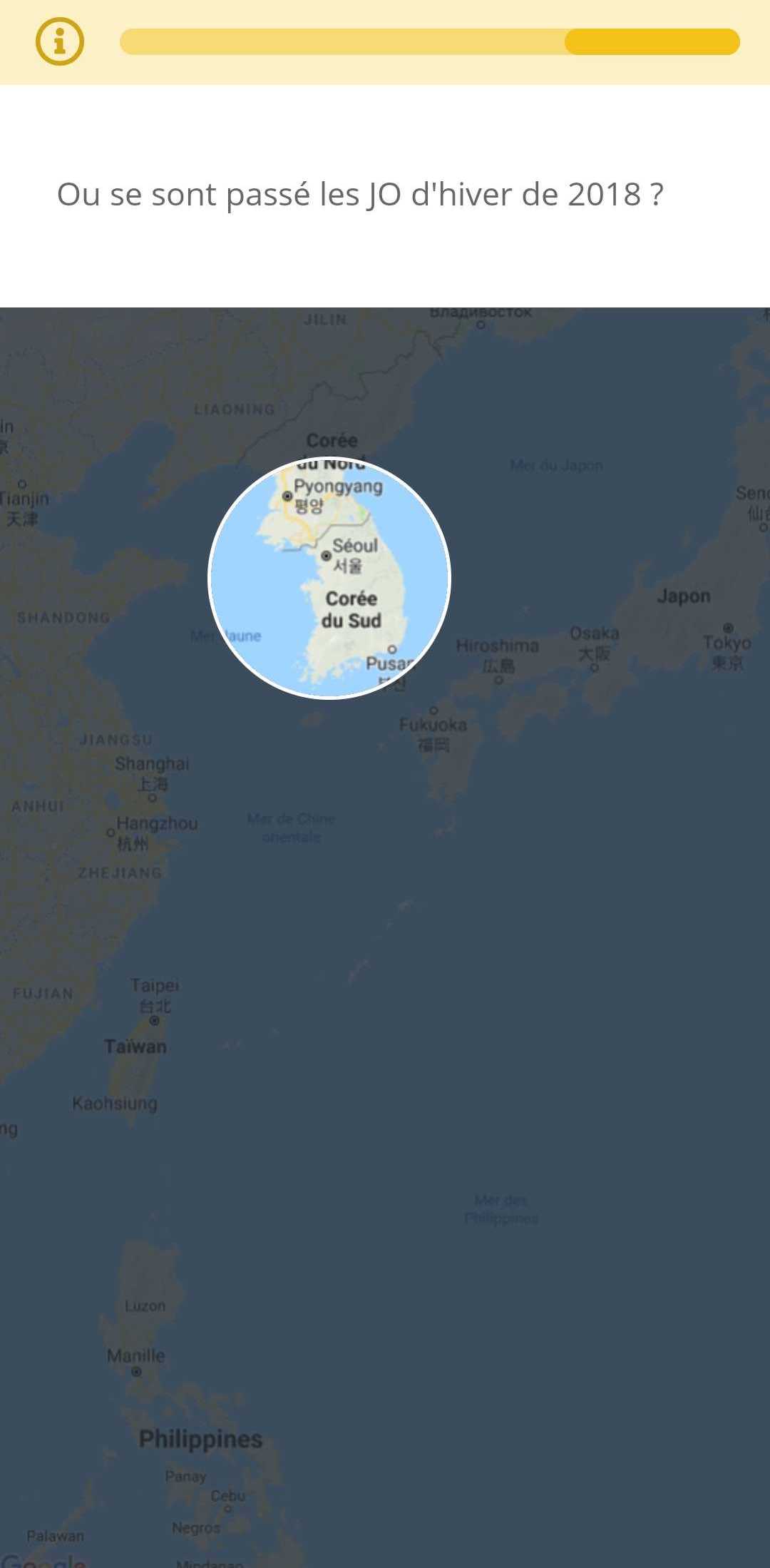 The picture spot will invite you to answer the question by touching the place of the answer.

V. THE SWIPING CARD
For the swiping card, the gameplay prompts you to swipe the card in the direction of the answer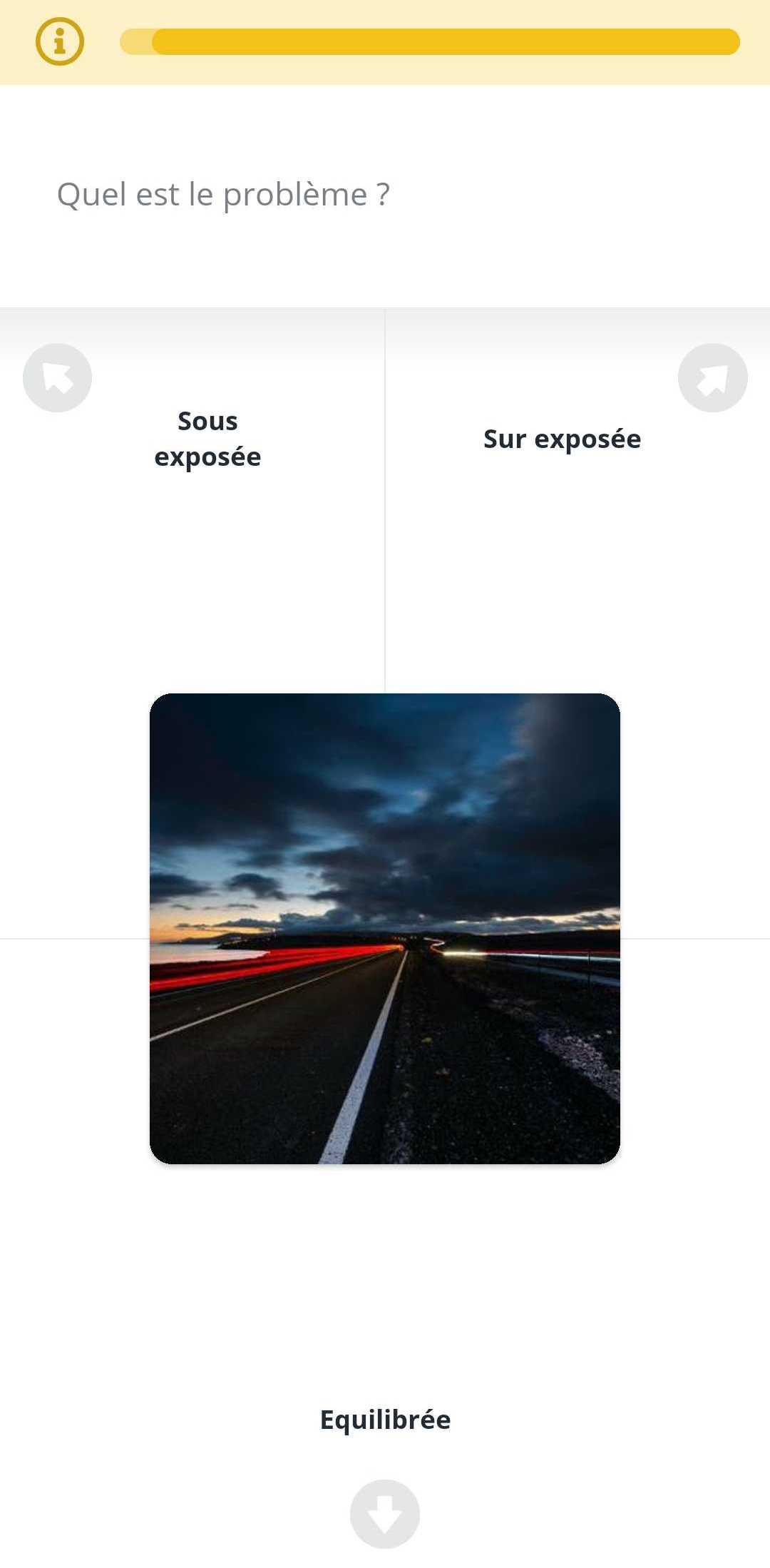 .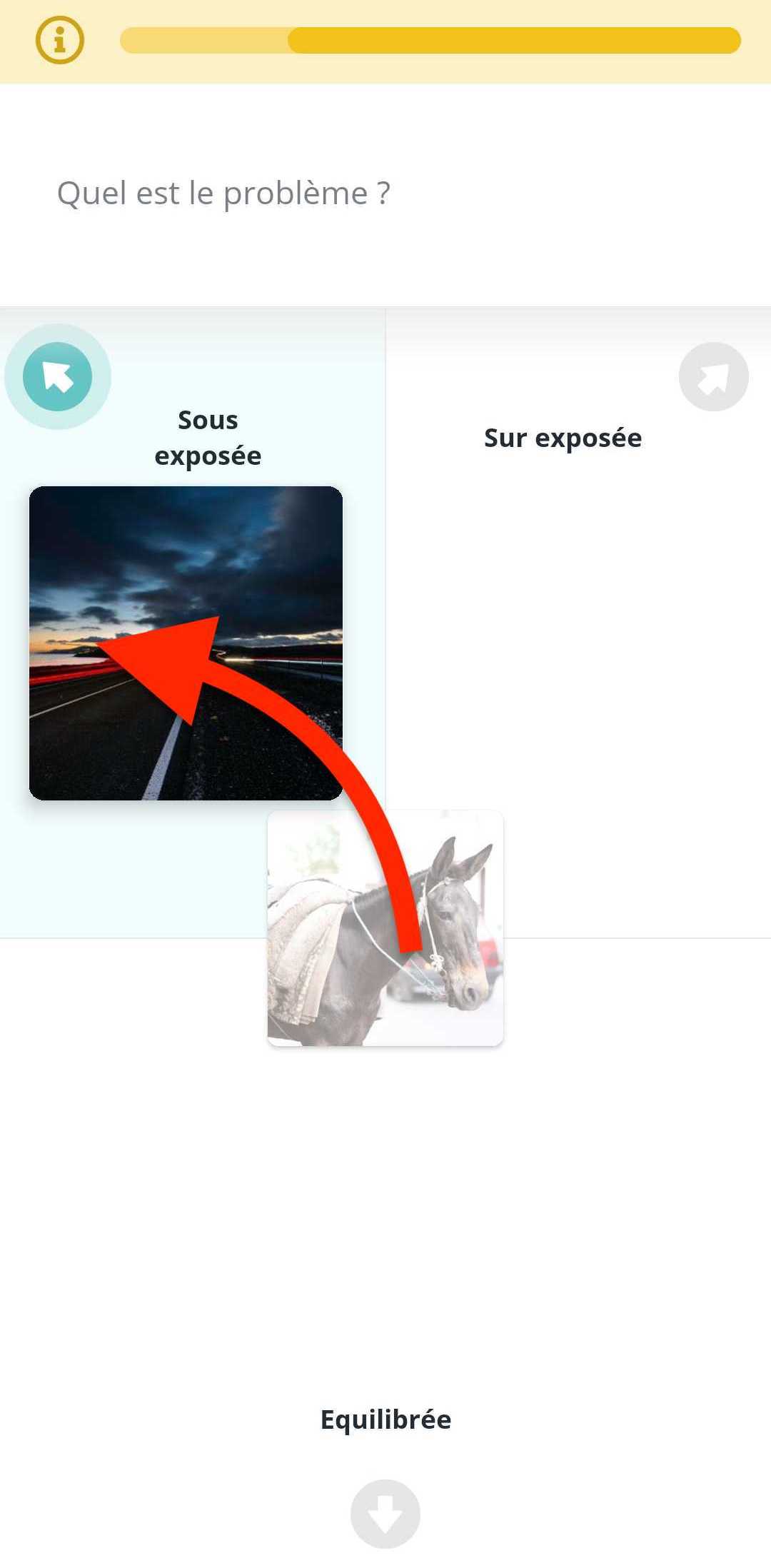 The answers can be Right and Left, up or down depending on the games.

VI. THE ORDERING CARD

In this game you have to put a list back in order. You have the possibility to replay even after errors until the end of the countdown.
There is no question of comprehension at the end of this game. Bonus points will be deducted from the number of errors.